My friend, fellow blogger, and super-talented graphic designer
Maddy Hague
designed these cute award ribbon cupcake toppers after one of our Google Chat sessions. I was griping about the lack of cute, yet not-cheesy cupcake toppers on the market, and Maddy (founder of
Inspired Bride
and co-editor of
Nonpareil Magazine
) whipped up these babies.
Look at all of these great colors. They would work for all kinds of congratulatory events.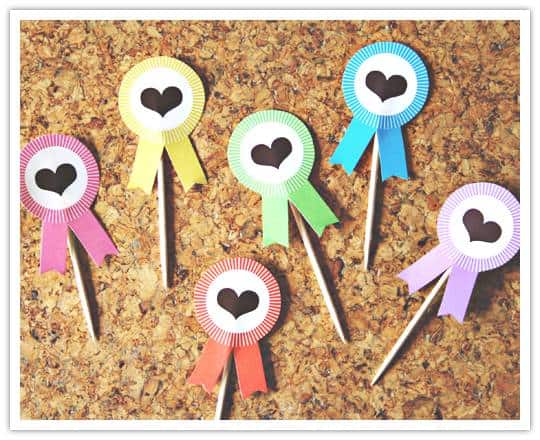 The best part of the whole thing? Maddy is offering the printable along with a tutorial so you can print and make these toppers for yourself. Check out her
post
to get all of the details you need.